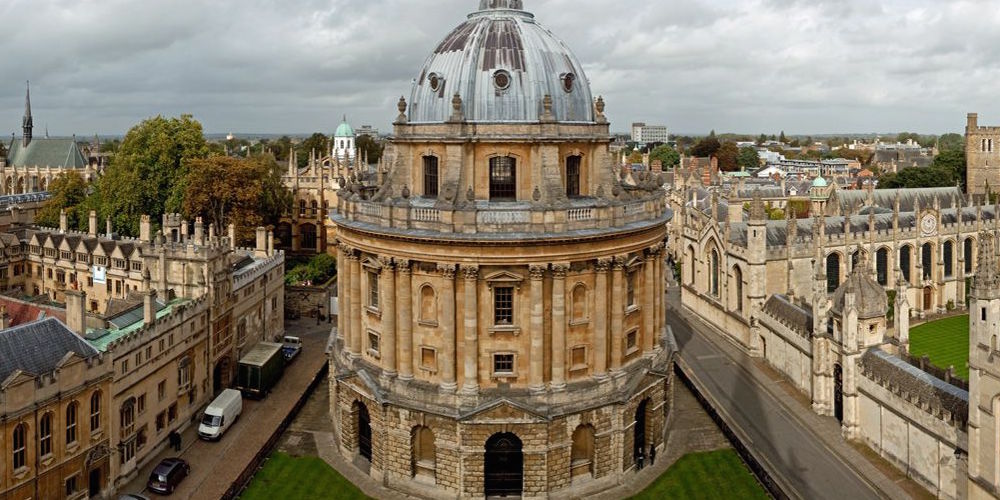 The 11th Annual Conference of the Association of Adaptation Studies
St Anne's College, Oxford, UK, 26-27 September 2016
Welcome to the information page for the 11th AAS Conference. Included below are useful details regarding travel, the venue, and downloadable documents such as the draft programme and abstracts booklet.
As you will see, this year's conference includes a wide variety of papers across a number of sessions, and we have endeavoured to ensure that delegates will not experience too many difficult choices when deciding which panels to attend. We are delighted to confirm that our special plenary speakers are the familiar and hugely respected figures of adaptation studies, Julie Sanders, John Wyver and Judith Buchanan.
The conference poster can be accessed here: AAS 2016 Conference Poster
The latest draft of the programme can be accessed here: AAS Conference Programme 2016
The conference abstracts booklet can be accessed here: AAS Abstracts Booklet 2016
Registration will commence at 9am at the Mary Ogilvie Reception, where you will receive information packs and any additional information you may need. During the panel sessions, speakers will present papers of no more than 20mins. Due to the length of these sessions, and limited time for Q&As, we would appreciate it if speakers could strictly adhere to this time limit. We would also ask that speakers upload their presentations in good time prior to the start of panel sessions.
We will be holding the AAS Annual General Meeting in the Ruth Deech Building Reception at 5pm on the first day of the conference. All Association members are welcome (and encouraged) to attend this meeting to provide input on any action points raised.
The Agenda for the 2016 AGM can be accessed here: AAS AGM Agenda2016
The minutes for the 2015 AGM can be accessed here: AAS AGM Minutes 2015
AAS Trustee elections will also be taking place during the 2016 AGM. Any Association member wishing to stand for election should speak to either Deborah Cartmell or Jamie Sherry at the registration desk. The AGM will be directly followed by a drinks reception which, again, we welcome all delegates to attend.
Wireless free internet access is available throughout the College, and the conference hashtag will be #AAS2016.

ACCOMMODATION
The Association has also organised discounted on-campus accommodation with St Anne's College, and delegates can now book online using the promotional code DEMO23765. Please visit the following link to book this accommodation.
http://www.st-annes.ox.ac.uk/conferences-bb/accommodation/conference-accommodation

VENUE INFORMATION
The conference will take place at St Anne's College, Oxford, UK. The venue and main rooms being used are in close proximity to each other, and the accommodation is conveniently close-by.
You can take a virtual tour of the College.
You can also find some useful information about things to see and do in Oxford on Visit Oxfordshire, the official tourism website for Oxfordshire.
Getting to Oxford
We regret that, owing to lack of space, parking at St Anne's is strictly disabled access only. We further regret that parking in Oxford can be difficult and expensive, however, we can recommend using the park-and-ride.
Park-and-ride
There are park-and-rides available on the outskirts of Oxford, so you are sure to find one no matter from which direction you have come. They are all clearly sign-posted, are linked to the centre of the city by regular bus services, and are open 24 hours per day (bus services run until about 11pm). From Peartree and Watereaton you can catch buses which stop very close to St Anne's.
By car
Limited street parking is available in Wellington Square and St Giles. It is metered from 8am to 10pm with a 2-hour maximum stay each and every day including Sundays; after 10pm overnight stay is permitted. There are also severe restrictions on access to many of the streets in the centre of the City. Traditional routes such as High Street/St Aldates/Queen St and Cornmarket are either closed to vehicles or have very limited access and are protected by number plate-reading cameras and frequent police patrols. You have been warned!
The nearest public car parks are at Worcester Street, Gloucester Green, the Westgate Centre and at the Railway Station. They are all expensive and should you wish to try North Oxford as an alternative, many areas now have residents' only parking.
By train
Oxford railway station is located on the western edge of the city centre, about 20 minutes' walk from St Anne's. There are also two direct buses operated by Stagecoach which run fairly frequently from the station to the College (Buses 14 and S3).
The station is managed by Thames Trains, with routes from Stratford-upon-Avon to London Paddington and Bristol, and is also served by Virgin Trains from Scotland to the south coast.
Services to London Paddington run twice an hour during the day, with journeys taking around 60 minutes. Information on rail journeys and fares to/from Oxford are available from National Rail Enquiries. Tel: 08457 484950.
By bus
The main bus station in Oxford is located at Gloucester Green in the City Centre, approximately 15 minutes' walk from St Anne's. National Express buses run to and from Oxford to locations throughout the UK. The Oxford Tube runs from London (Victoria, Marble Arch, Notting Hill Gate and Shepherd's Bush) to Oxford every 10-15 minutes including throughout the night. The X90 also runs from London (Victoria, Marble Arch and Baker St) to Oxford up to every 15 minutes. The airline buses run regularly from London Gatwick and London Heathrow to Oxford.
Further information is available on Oxford city council's website:
http://www.visitoxfordandoxfordshire.com/travel-information/Travel.aspx

Thank you in advance for registering for this year's conference, and we look forward to warmly welcoming you to St Anne's College, Oxford.
Kind regards,
Jamie Sherry (AAS Secretary)
j.sherry@bangor.ac.uk