The Association of Adaptation Studies Trustees 2017
Co-chairs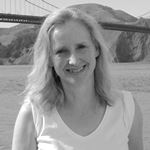 Kamilla Elliott
Kamilla Elliott is Professor of Literature and Media in the Department of English and Creative Writing at the University of Lancaster. Her principal teaching and research interests lie in British literature of the long nineteenth century and literature's relations with other media generally. Author of Rethinking the Novel/Film Debate (2003) and Portraiture and British Gothic Fiction: The Rise of Picture Identification, 1764–1835 (2012), her third monograph, Theorizing Adaptation, is forthcoming from Oxford University Press. This book offers a history of theorizing adaptation from the sixteenth century to the present, a theory of theorizing adaptation, and attends to the rhetoric of theorizing adaptation. She has also published essays on other particular aspects of theorizing adaptation, adaptation pedagogy, adaptation scholarship, adaptation in the form of book illustration, Victorian literature adapted to film and television, tie-in merchandise as adaptation, pictorial and audiovisual representations of authors and authorship, Gothic film parody, the concept of unfilmable books, and the ad-app-tation of the British literary canon to mobile phone apps.
Read Kamilla Elliott's academic profile. Contact Kamilla Elliott.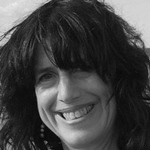 Julie Grossman
Julie Grossman is professor of English and Communication and Film Studies at Le Moyne College in Syracuse, NY. Her books include Rethinking the Femme Fatale in Film Noir: Ready for Her Close-Up  (Palgrave Macmillan, 2009, 2012), Literature, Film, and Their Hideous Progeny: Adaptation and ElasTEXTity (Palgrave Macmillan, 2015), and Ida Lupino, Director: Her Art and Resilience in Times of Transition  (with Therese Grisham, Rutgers UP, 2017). She is founding co-editor of the book series  Adaptation and Visual  Culture  (with R. Barton Palmer, Palgrave Macmillan). She is co-editor of the flagship volume for the series, Adaptation in Visual Culture: Images, Texts, and Their Multiple Worlds (with R. Barton Palmer, 2017) and co-author of the forthcoming monograph Twin Peaks (with Will Scheibel, Wayne State UP, 2020).
Read Julie Grossman's academic profile. Contact Julie Grossman.
Treasurer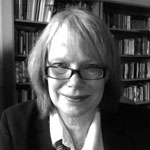 Deborah Cartmell
AAS Treasurer and Trustee Deborah Cartmell is Professor of English at De Montfort University, Leicester. She is the founder and first Chair of the Association of Adaptation Studies and Director of the Centre for Adaptations. Her recent publications include Screen Adaptations: Impure Cinema (2010, with Imelda Whelehan), Screen Adaptations: Jane Austen's 'Pride and Prejudice' (2010),  and A Companion to Literature, Film and Adaptation (2012). She is series editor of the Bloomsbury Adaptation Histories and author of its first installment, Adaptations in the Sound Era: 1927-37.
Read Deborah Cartmell's academic profile. Contact Deborah Cartmell.
Secretary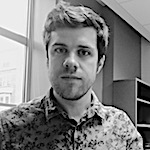 Kyle Meikle
AAS Secretary Kyle Meikle is Assistant Professor of English and Communication at the University of Baltimore. He has published essays in Adaptation (for which he serves as the Film Reviews Editor), Literature/Film Quarterly, and the Journal of Adaptation in Film & Performance, and has authored chapters for The Oxford Handbook of Adaptation Studies and the forthcoming Routledge Companion to Adaptation. He is the co-author, with Thomas Leitch, of the Oxford Bibliographies guide to adaptation, and the author of Adaptations in the Franchise Era: 2001-16, part of Deborah Cartmell's Bloomsbury Adaptation Histories series.
Read Kyle Meikle's academic profile. Contact Kyle Meikle.
Trustees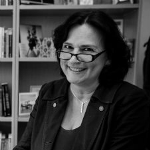 Judith Buchanan
AAS Co-Chair Judith Buchanan is Professor of Film and Literature and Director of the Humanities Research Centre at the University of York. She is a Shakespearean with expertise in Shakespeare performance practices on stage and screen, and a film scholar with expertise in the silent era. Published works include Shakespeare on Film (2005), Shakespeare on Silent Film: An Excellent Dumb Discourse (2011) and the edited collection The Writer on Film: Screening Literary Authorship (2013). She worked with the BFI on the Silent Shakespeare and Play On! DVDs (producing expert voice-overs and filmed introductions) and is Director of Silents Now (silents-now.co.uk) bringing silent cinema to public audiences in fresh and creative ways. Through Silents Now, she seeks to make silent films more than just documents of historical interest, but a source of pleasure, enrichment and creative engagement for contemporary audiences. She is co-director of the York International Shakespeare Festival and co-wrote the screenplay for a forthcoming feature film of Macbeth. She broadcasts regularly on BBC Radio 4 and advised on the recent British Library Shakespeare in Ten Acts exhibition. She is also a long-standing AAS member and hosted the annual conference at York in 2012.
Read Judith Buchanan's academic profile. Contact Judith Buchanan.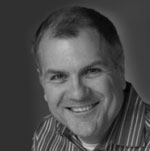 Douglas Lanier
AAS Trustee Douglas is Professor of English and Director of the University of New Hampshire London programme. He served as a trustee of the Shakespeare Association of America and currently serves on several editorial boards. His publications include the book Shakespeare and Modern Popular Culture (2002) and articles in journals such as Shakespeare Quarterly, Shakespeare Survey, and Shakespeare Studies. His current projects include a book-length study of film adaptations of Othello, and a book on The Merchant of Venice in the Arden Shakespeare's Language and Writing series.
Read Douglas Lanier's academic profile. Contact Douglas Lanier.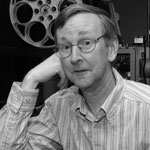 Thomas Leitch
AAS Trustee Thomas Leitch is Professor of English at the University of Delaware, where he teaches undergraduate courses in film and graduate courses in literary and cultural theory. He has been called the king of adaptation studies, the czar of adaptation studies, and (his own favorite) the bad boy of adaptation studies. His most recent books are the edited collection The Oxford Handbook of Adaptation Studies and The History of American Literature on Film.
Read Thomas Leitch's academic profile. Contact Thomas Leitch.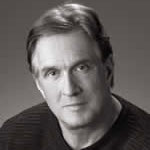 R Barton Palmer
AAS Trustee R Barton Palmer is Professor of Literature at Clemson University. His recent books include Larger Than Life: Movie Stars of the 1950s (2010); The Philosophy of Steven Soderbergh (2009), co-edited with Steven Sanders; Hollywood's Tennessee: The Williams Films and Postwar America (2009); and To Kill a Mockingbird: From Page to Screen (2008).
Read R Barton Palmer's academic profile. Contact R Barton Palmer.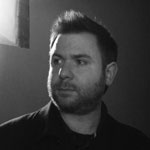 Jamie Sherry
AAS Co-Chair Jamie Sherry is Reader in English at De Montfort University, Leicester. He is Co-editor for the Journal of Screenwriting, and steering committee member for the Screenwriting Research Network. Jamie is a practicing screenwriter and script-editor for UK film and media production companies including Screen Yorkshire and BBC Leeds. Recent publications include chapters in Teaching Adaptations, edited by D. Cartmell and I. Whelehan (2014); Science Fiction across Media: Adaptation/Novelization, edited by I.Q. Hunter and T. Van Parys (2013); and A Companion to Literature, Film, and Adaptation, edited by D. Cartmell (2012). His forthcoming book is Film Adaptation: The Source of Cinema (Columbia University Press, 2016). Contact Jamie Sherry.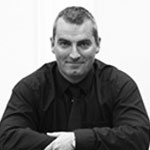 Jeremy Strong
AAS Trustee and ex-Co-Chair Jeremy Strong is Professor of Literature and Film in the Institute for Practice, Interdisciplinary Research and Enterprise at the University of West London. He serves on the Editorial Board of Adaptation and Critical Commentary. His recent publications include Educated Tastes: Food, Drink and Connoisseur Culture (2011); the novel Mean Business (2013); and "Talking Teams: Dialogue and the Team Film Formula in Film Dialogue (2013), edited by J. Jaeckle. He is co-editor of What is Research-Led Teaching? Multi-disciplinary Perspectives (2012).
Read Jeremy Strong's academic profile. Contact Jeremy Strong.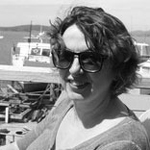 Imelda Whelehan
AAS Trustee and ex-Co-Chair Imelda Whelehan is a founding member of the Association of Adaptation Studies. She is Research Professor in the Faculty of Arts at the University of Tasmania. Her research is in the fields of women's writing, feminism, popular culture and literary adaptations. She is the author of Modern Feminist Thought (1995), Overloaded (2000), Helen Fielding's Bridget Jones's Diary: A Reader's Guide (2002) and The Feminist Bestseller (2005). She is co-author of Fifty Key Concepts in Gender Studies (with Jane Pilcher, 2004) and Screen Adaptation: Impure Cinema (with Deborah Cartmell, 2010); and co-edited with Deborah Cartmell Adaptations: From Text to Screen, Screen to Text (1999) and The Cambridge Companion to Literature on Screen (2007). Ongoing projects include a history of the bra, Australian adaptations, post-war adaptations and representations of ageing in popular culture. She is co-editor of the journal Adaptation (OUP) and Associate Editor of Contemporary Women's Writing (OUP).
Read Imelda Whelehan's academic profile. Contact Imelda Whelehan.
For general queries please email us.