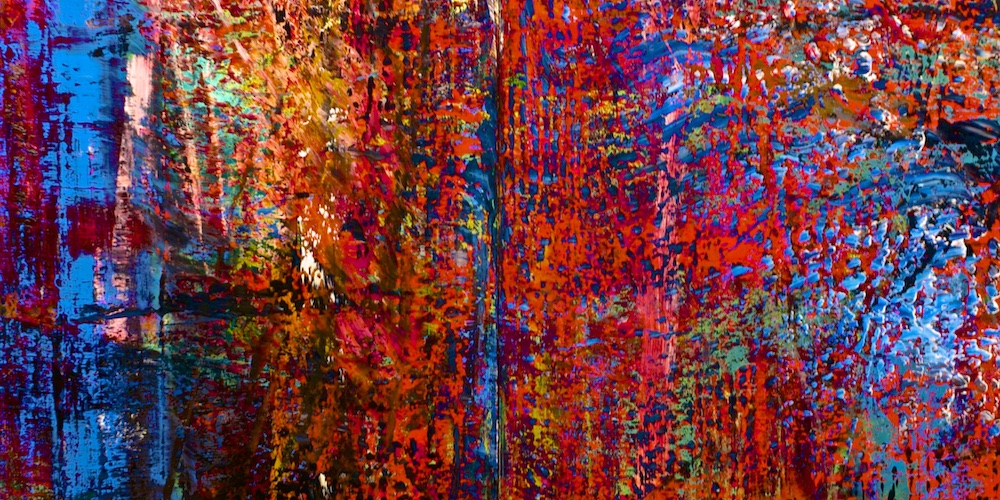 Literature and Media: Productive Intersections
24-26 October 2019 Łódź, Poland
In the digital era which has progressively emerged from the age of photography and film a fruitful collaboration between theatre, film, new media and literature creates provoking meanings and interpretations, as well as new fields of study. Through intensive assimilation, incorporation and synthesis not only are classical forms of the literary and the visual challenged and redefined, but primarily new genres or forms of communication are produced.
The relation between literary forms and visual media or art has developed into a complex environment of transmedia narratives in which communicative channels never exist merely in one medium and form. Also in visual arts, the merger contributed to the development of a new kind of immersive art that destabilizes traditional connection between images and words, imposing new narrative practices.
The conference aims at addressing a variety of issues concerning the relations between drama, theatre, literature and media or, more generally, word and image. On the one hand, we invite conference papers that explore ways in which literature responds to the emergence of multiple media, and how literary or dramatic texts function in the (new) media environment. On the other hand, we would like to address questions about new media and their relation to the more traditional literary forms or narrative techniques – in particular how new media adapt and incorporate formats and genres developed by literature and its conventions. In visual arts, which use technological means to question the distinction between objects and viewing subjects, artists are interested in affective relations of the senses rather than conventional narration and representation. The conference seeks to reflect on the role and function of word and image in art projects which facilitate bodily experiences with the help of new technologies. It is assumed that digitalization has reconfigured the ways we produce and understand artistic process, facilitating new ways of communication and conversation in art.
Therefore, the conference organisers invite papers and presentations related to theatre, literary and media studies, from film adaptations of classical literary works, through remakes and new adaptations of traditional motifs, characters and genres, drama in performance or tv drama, to explorations of literature as part of networked communication in digital media and contemporary art.
The welcome topics are related but not limited to the following fields of research:
Contemporary theatre performance,
Theatre adaptations of classical drama and works of fiction,
Digitalizing theatre productions, theatre archives,
Digital literary archives,
Theatre reviews – reviewing life performance / art / art installation,
Literature and cinema in digital, social media,
Literature in computer games,
Film adaptation of drama and fiction,
Film remakes,
TV series and TV drama,
Digital literature,
Graphic novel and their film adaptation,
Life writing and new media,
Transmediated and multimodal narratives,
Sound technologies and literature,
Narration in visual arts,
Artistic practices and literature,
Digital humanities.
Andy Lavender is Professor of Theatre & Performance and Head of the School of Theatre & Performance Studies and Cultural & Media Policy Studies at the University of Warwick. He was previously Head of the School of Arts at the University of Surrey, and Dean of Research and (before that) Head of Postgraduate Studies at Central School of Speech and Drama, University of London.
He publishes on contemporary theatre and performance, in particular looking at intermedial and cross-disciplinary work, new production processes, and performance in relation to the public sphere. Recent writing includes the monograph Performance in the Twenty-First Century: Theatres of Engagement (Routledge 2016), and the articles 'Living in the Moment: Duration now and then', Performance Research, 23:4/5, 2018, 186-190; 'The Internet, Theatre, and Time: transmediating the theatron', Contemporary Theatre Review, 27:3 (2017; he was also co-editor of this special issue of CTR, 'Encountering the Digital in Performance'); and 'Modal transpositions towards theatres of encounter, or, in praise of "media intermultimodality"', Theatre Journal, 66: 4, 2014, 499-518. He is series editor of 4×45, published by Digital Theatre (online videos) and Routledge (print volumes).
His work as a theatre director is largely in the field of devised multimedia performance, in particular using digital technologies. Recent work includes Agamemnon Redux, part of the Mask & Avatar workshop project exploring motion capture for live performance with colleagues from Paris 8 and Warwick universities (presented at Issy-les-Molineaux 2017, Warwick and Athens 2018).
Kathleen Loock is a postdoctoral researcher at the John F. Kennedy Institute for North American Studies, Freie Universität Berlin. Her research focuses on Hollywood's remaking practice, seriality, and the role memory and cultural repetition perform on the level of identity formation and imagined collectivization in changing historical, social, and political contexts. She is author of Kolumbus in den USA (Transcript-Verlag, 2014), co-editor of the collection Film Remakes, Adaptations, and Fan Productions: Remake/Remodel (with Constantine Verevis, Palgrave Macmillan, 2012), and has edited the following special issues: Serial Narratives (LWU: Literatur in Wissenschaft und Unterricht, 2014), Exploring Film Seriality (Film Studies, with Frank Krutnik, 2017), and American TV Series Revivals (Television & New Media, 2018).
Kelly McErlean has won several awards including a Golden Spider Award and Digital Media Award for his work in film, photography and new media. He holds a PhD in Visual Culture from the National College of Art & Design, Dublin and an MA in Mass Communications from Leicester University, UK. He has authored graduate and post-graduate courses in film and new media for national and international delivery. Working with the European Broadcasting Union, he successfully project managed eLearning and on-site contracts for many international broadcast organisations. Kelly is a full-time Programme Director and academic researcher in the Department of Creative Arts, Media and Music, Dundalk Institute of Technology, Ireland. He is an educational consultant for several UK universities and is an academic writer with Pearson. His book 'Interactive Narratives & Transmedia Storytelling' was published 2018 by Taylor & Francis, New York.
Paper proposals (up to 300 words, plus a short biographical note) can be sent to this address: dramathroughtheageslodz@gmail.com
Deadline for submitting proposals is 30 June 2019.
Organising committee:
Dr Magdalena Cieślak – University of Lodz
Dr Justyna Stępień – Szczecin University
Dr Michal Lachman – University of Lodz
Photo: "TraAbstraktes Bild (Nº 635) (1987) – Gerhard Richter (1932)" by Pedro Ribeiro Simões.